Spring has come with full bloom of cherry blssom in Kyoto!
This month, you will be able to see many kanzashi(hairpin) with the design of
cherry bloosom on the maiko's hair and this is also the only month of the year
that you can see all kinds of different kanzashi on them.
Big silver butterfly, spring flowers other than cherry bloosom and
other kinds…
A numbers of maiko walking together with different kinds of kanzashi
will give you a amazing sight of a flower garden.
We don't get to see maiko a lot at night as they usually goes to the banquet.
However, there will be people viewing cherry bloosoms at night during this month
and thus you will get the chance to see maiko walking around sometimes.
It is the midst of the spring dancing performance period in Hanamachi,
maiko in April can be best discribed as busy and nothing else.
This Month's Event in Kyoto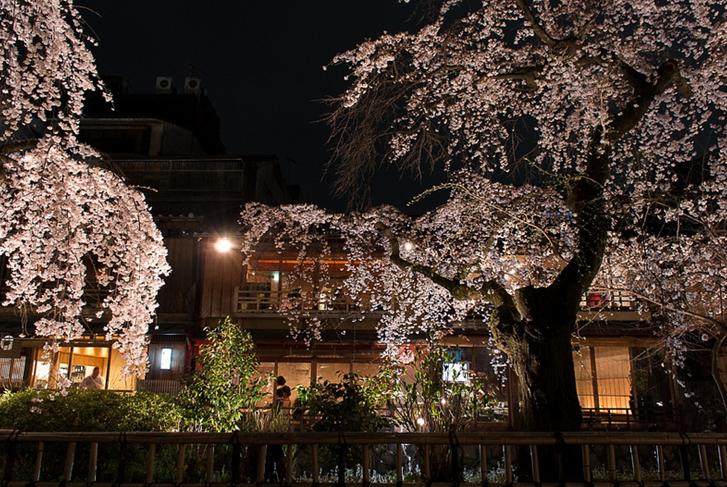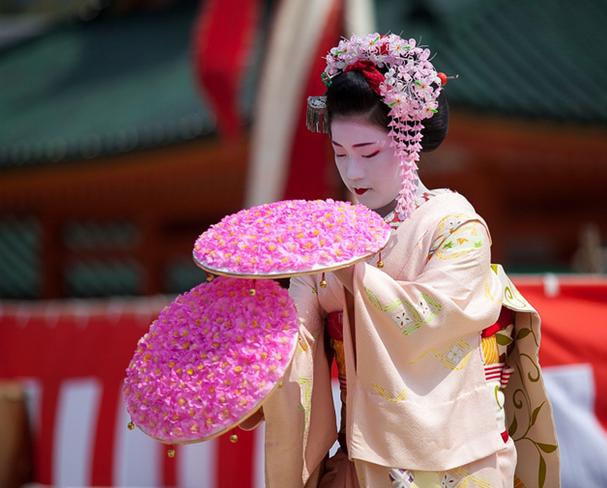 〜6th(Sun)        Gion Sirakawa cherry blossom illumination – Gion Shirakawa,Tatsumi Shrine
〜7th(Mon)        Kitano Dance Festival – Kamishichiken Kaburenjo Theater
1st(Tue)〜30th(Wed)   Miyako Dance Festival – Gion Kobu Kaburenjo Theater
2th(Wed)         Photography sessions – Gion Shirakawa,Tatsumi Shrine
5th(Sat)〜20th(Sun)    Kyo Dance Festival – Miyagawa Cho Kaburenjo Theater
9th(Wed)〜13th(Sun)   Kyoto Imperial Palace opening – Kyoto Imperial Palace
13th(Sun)         Jyusan Mairi – Hourin-ji Shrine
Yoshino Dayu Tsuizen Hanakuyo – Joshoji Shrine
16th(Mon) Heian Shirine Dedicated Dance Ceremony -Heian Jingu Shrine
26th(Sat)〜11th May(Sun) Ohara Matsuri – Ohara no Sato
29th(Tue) Kyokusui no utage – Jonan Shrine
29th(Tue)〜5th May(Mon) Mibu kyogen – Mibu Shrine
Monthly          Special Light up visit – Several areas in Kyoto