**********
Hanamachi of June
**********
Kyoto of June is about rainy season,most of days are hot and humid however you could feel refreshing with Maiko's fresh green willow decorated Kanzashi(hair ornament).
Normally they put seasonal flowers on their Kanzashi which make them beautiful on the other hand,the fresh green make them look adorable.
Also in June Kimono change to Summer style, Hitoe and Ro-belt. You could see Geiko and Maiko lightly walk to Ozasiki.
Spring dance performance has just been completed last month, in June 'Miyako no Nigiwasi' will be held at Minamiza.
It is very special performance since Maiko from all Hanamachi dance at the same stage.
Especially last stage 'Gion Kouta'which is performed by number of twenty Maiko,they are selected four Maiko from each hanamachi,is really worth to see.
It is too bad that it is very difficult to get the ticket.It is sold out very quickly every year.
There are many other Geiko and Maiko who wish to see the performance,you could see many Geiko and Maiko at Minamiza in this period.It is very gorgeous looking.
**********
Kyoto of June
**********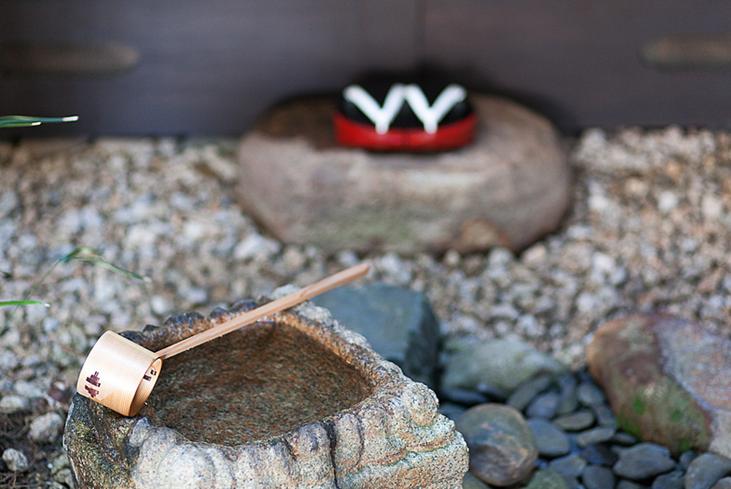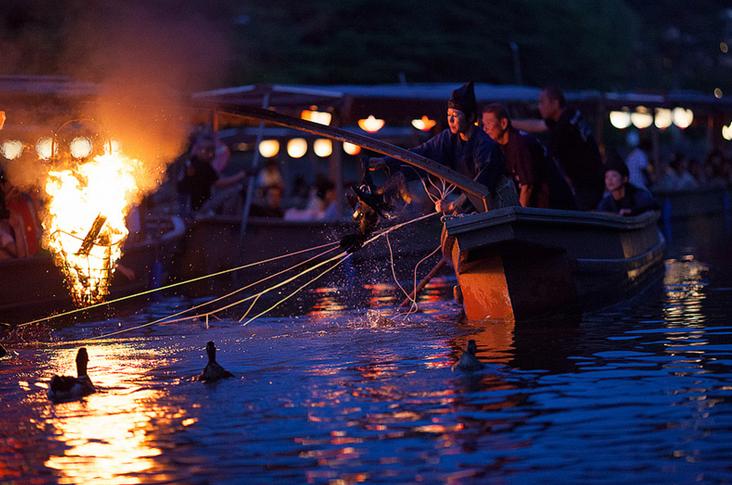 1st (Sun) Kaminariyoke Taisai at Kitano Tenmangu
KiFunesai Kifune Jinja
Gion Hojoe Gionshirakawa tatsumibashi
10th (Tue) Taue sai Hushimi Inari Taisha
14th (Sat) Ujigawa Ukai Around Uji Park
15th (Sun) Yasaka Jinja Reisai Yasaka Jinja
20th (Fri) Takekirie Shiki Kuramadera
25th (Fri) Gotanshinsai Kitanotenamangu
28th(Sat)29th (Sun) Gokagaidoukuoen 'Miyako no Nigiwai' Minamiza (at Shijo Ohashi)
30th(Sun) Nagoshino Harai Shrines in Kyoto
**********
Myako Recommendation
**********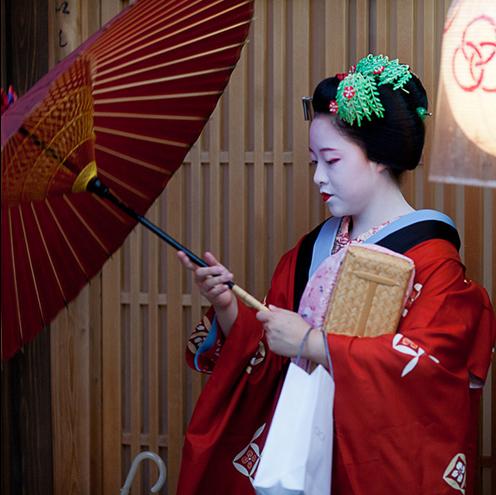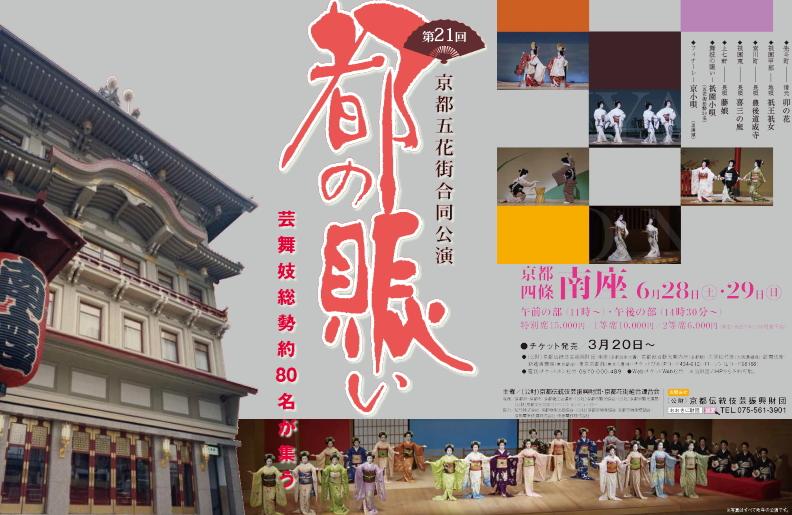 Hello This is Myako.
Since there will be big summer festival,Gion Matsuri,next month,everyone in Kyoto are getting ready for summer.
Maiko also change their Kimono to summer style.
**To thanks to all living, 'Houjoe' will be held at Gion Shirakawa.Approximately 2,000 fries discharge it into Shirakawa.Maiko will there as well.
Hope the weather will be nice!
Place, Gion Shirakawa tatsumibashi
Date 1st of June Sunday
Inquiry Gion Hojoe Jikkou Iinkai 075-701-5181
**Before 'Nagoshino Harai', 'GotanShinsai' will be held at KitanoTenamangu. Big thatch which 5 meter in diameter is raised and there is night-light-up.
You might have chance to see Maiko from Iamishichiken at daytime.
**********
Place Kitanotenmangu
**********
Date 25th of June (Wed)
Inquiry Kitano tenmangu 075-461-0005
**This is big event'Miyako no Nigiwai', About 80 number of Geiko and Maiko will be performed and they are from each five Hanamachi.
There are limited stages and seats, It is hard to get tickets.
There are a many Geiko and Maiko and you can enjoy glorious atmosphere around.
Place Minamiza (Shijo ohashi)
Date 28th June (Sat) 29th (Sun) 11am-/2pm-
Please enjoy Kyoto of June!
Thank you!