*********
Hanamachi of March 
********** 
You could enjoy watching plum blossom in the beginning of March in Kyoto and also might see cherry blossom in the end of march.
Maiko's Kanzashi of March are pretty yellow 'rape blossom', mature looking flower 'daffodil',and  symbol of Hinamatsuri'peach blossoms'.
(*Hinamatsuri…Doll's festival  celebrate day for young girls which is March 3rd.)
Generally Hinamatsuri dolls are put away right after 3rd of March however, in Hanamachi people decolate Hina doll around 3rd of March and put away at Hinamatsuri of Old calendar.
According to another view,Hina dolls are displayed when there are full of various flower so that Hina doll could enjoy watching.
Well, since there are many Hinamatsuri event in Kyoto, you might have some opportunities to see Geiko and Maiko somewhere in town.
And also March is the month of 'Shikomi san' debut.They have left their hometown and started living at Okiya in Hamanachi.
**********
Kyoto of this month 
**********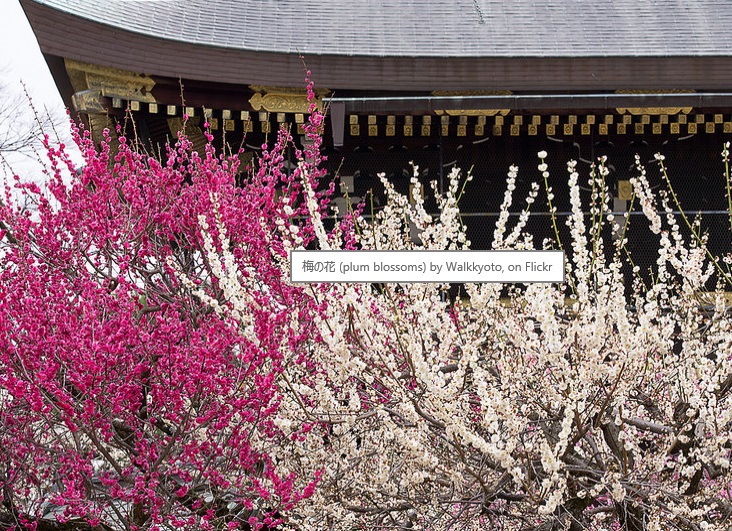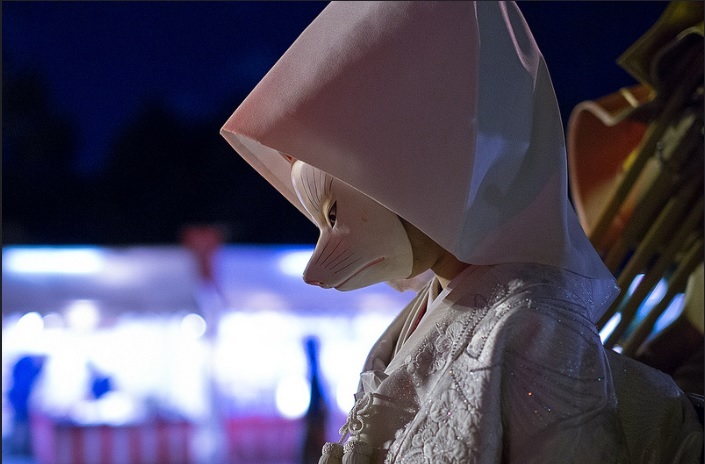 3th(Tue)              Hiina matsuri(Fes)            at Ichihime shrine  
                       
              Nagashibina                      at Shimogamo shrine                
              Touka jinji                   at Kamigamo Shrine
                         many related events in Kyoto city  
6th(Fri)~15th(Sun)   Kyoto Higashiyama Hanatouro 2015  around Higashiyama 
6th(Fri)~15th(Sun)  Shorenin  Night special visit  at Shorenin
            
            Kiyomizu temple Night special visit at Kiyomizu Temple
10th(Tue)              Hozugawa kudari Opening celemonny Hozugawa
                        
            Geinou jotatsu Kigansai  Horin temple
14th(Sat)~15th(Sun)  Seiryue Kiyonizu temple               
20th(Fri)~            Nijojo (nijo castle) light up illumination    Nijojo
22th(Sun)        Senbon shaka nembutsu            at Senbon shaka dou
25th(Wed)~       Kitano Odori (dance performance)  at Kamishichiken Kaburenjo      
27th(Fri)~    Gion Shirakawa Yoizakura light up     around Gion shirakawa
29th(Sun)        Hanezu Odori(dancing)           Zuishinin         
Mid to late March    Special night events   Cherry blossoms illumination at night
         
         Special open- public in Spring     Buddhist temple and Shinto shrine in Kyoto city
***********************
Myako's recommendation  
***********************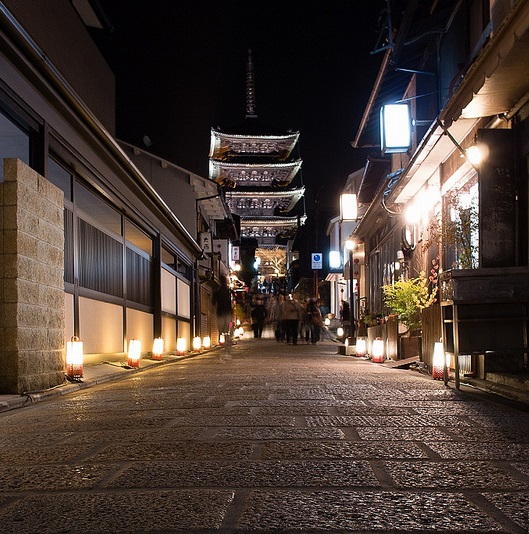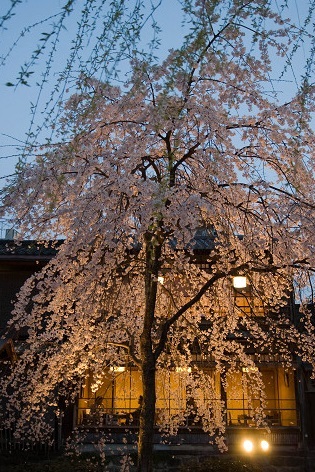 Hello, this is Myako.
●Kyoto Higashiyama Hanatouro 2015
There are 2500lanterns around at Higashiyama where you could satisfied Kyoto. Many shrines and temples near Higashiyama will special public open and light up illumination.
Place  around Higashiyama
Date  6th (Fri) -15th(Sun)  light up time 6pm-9:30pm
Maiko from all five Hanamachi are going to have dance show performance at HigashiyamaHanatouro It is going to be held at Yasaka as usual but they dance at the Noh stage. This year will be bit different.
Place  Yasaka shrine Noh Stage
Date  7th (Sat) Maiko from Gion kobu
     8th (Sun) Miyakawacho
     13th (Fri) Pontocho
      14th (Sat) Kamishichiken
      15th (Sun) Gion Higashi
  3stage 6:30pm/7pm/7:30pm  
Inquiry   075-212-8173 (Kyoto Hanatouro suishin kyogikai jimukyoku)
●Kitano Odori (Kitano dance performance)
Geiko and Maiko from Kamishichiken has Spring Dance Performance. They have been practicing so hard. Kaburenjo of Kamishichiken were renovated a couple years ago, so everything are new please enjoy.
Place  Kamishichiken kaburenjo
Date  25th (Wed) -7th April (Tue)
       1:30pm/4pm
Charge  With tea 4800yen Without tea 4300yen
Inquiry  075-461-0148(Kamishichiken kabukai)
●Kyoto Gion shirakawa Light up
It is one of major night light up cherry blossom event around at Gion shirakawa and tatsumibashi.Also there will be photo session of Maiko under cherry blossom.
It used to be just only one time session but from this year it will be twice.
Place  around Gion shirakawa tatsumibashi
Date  27th (Fri) ~5th April (Sun)   light up 6pm-10pm
Photo session of Maiko
Place  Gion shirakawa tatsumibashi
Date  31th (Tue)  3:30pm-5pm
Inquiry sakura@gion-nawate.com (Gion shirakawa light up assosiation)
Please come to visit Kyoto.
Thank you.