*********
Hanamachi of May
**********
As the weather is getting warmer, one started to felt Kyoto's distinctive hot and humid weather… At the very same time, when the rainy season begins, the Kamogawa Odori (dance show performed by maiko and geiko of Pontocho) raises its curtain.
While the 4 Hanamachi had just finished their spring Odori, the warm breeze of May has just started near the borders of Pontocho .
Coincidentally the Aoi Matsuri(Festival) will be held at the same month, for May's kanzashi (hair ornament), maikos chose the flowers of wisteria or iris. As you can see at the photo below, the dancing butterfly motive on this kanzashi.
This is also the time where one will notice that the streets of Kyoto are beautifully decorated by Iris and it's Japanese variant, Kakitsubata. The visitors may have guessed that the kanzashi of maikos are inspired by these seasonal flowers.
Speaking of which, it's normal to find that the designs on the kimono is also influenced by the seasons, thus you may find patterns of Irises on the gorgeous kimonos worn by the maiko. It may be difficult to differentiate the flowers just by looking at the kanzashi, so let's take notice of the kimono.
There's a saying about the Iris and Kakitsubata. As both are equally pretty flowers, they are usually used as an elegant metaphor to describe two ladies who're equally beautiful.
One way to differentiate these 2 flowers, are where they usually can be found. The iris is usually found at dry land, while the Kakitsubata can be found near the ponds or damp areas. Therefore, if you see the flower is drawn above the water, it's likely to be Kakitsubata.
If you have the chance of meeting with a maiko this month, please have a look at the kimono to spot the flowers.
***********
Kyoto of this month 
***********
〜5th(Tue)         Mibukyogen                        at Mibu temple
〜17th(Sun)       Successors of Eitoku, Kano group of Momoyama era   At Kyoto National Museum
1st(Fri)〜4th(Mon)     Senbon Enma dou Dai nembutsu kyogen            at Senbon enma dou
1st(Fr)〜24th(Sun)    Kamogawa Odori                      Pontocho Kaburenjo
1st(Fri)〜              Kibune no Kawadoko                       Along Kibune river
1st(Fri)〜              Kamogawa Nouryoyuka                   Kamogawa west nijo-gojyo
3rd(Sun)                Yabusame shinji                       Shimogamo Shrine
4th(Mon)                Saioudai misogi no gi (saioudai nyoninnretu misogi no shinnzi)    Shimogamo Shrine                
5th(Tue)                Kurabeumae shinji                       Kamigamo Shrine
5th(Tue)                Busya shinji                      Shimogamo Shrine  
10th(Sun)               Shunki konpira taisai                  Yasui Kompira gu
15th(Fri)               Aoi matsuri                             KyotoGosho・
                                                          Shimogamo shrine・Kamigamo shrine
17th(Sun)               Mifune matsuri                          upstream of Togetsukyo
30th(Sun)~31st(Sun)   Kayabuki concert                Kayabuki music dou
**************************
Miyako's Recommendation
**************************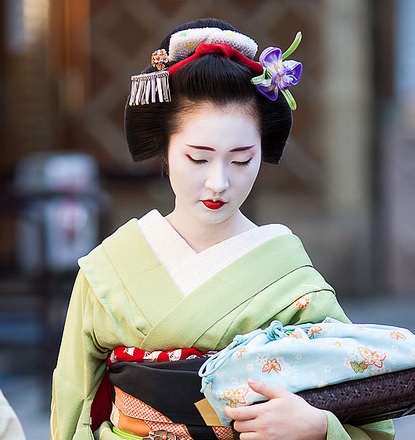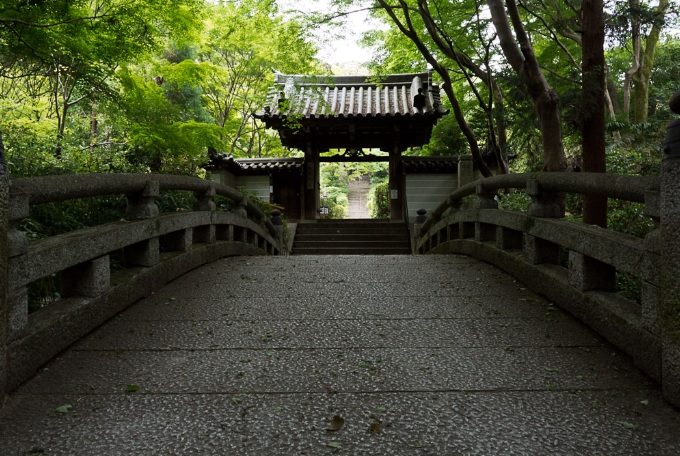 ●Kamogawa Odori
The finale of the spring Odori (dance) performed by the Geiko and Maiko of Pontocho. Dancing style is Onoe-ryu. Since it's close to the Minamiza, the Odori is famously patronized by various actors and masters of arts.
Location: Pontocho Kaburenjo
Date & Time: May 1 (Fri) ~ 24 (Sun) 12:30pm-, 2:20pm-, 4:10pm-.
Charge:
4,800 yen (special seat inclusive of tea ceremony)
4,200 yen (special seat)
2,300 yen (normal seat)
Contact: 075-221-2025 (Pontocho Kabukai)
May is one of the best time to visit Kyoto for it's pleasing weather, so please come and enjoy Kyoto!
Thank you